Latest from the Blog
By Joan-Martinez Alier. Marina Silva might become president of Brazil in October 2014. Is she going to maintain an environmental line? Will she succumb to the powerful interests of the …
By Nick Meynen Translated from the Dutch version. The announcement of the team of president-elect of the European commission Jean-Claude Juncker's is like a corporate coup and destruction of 25 years of …
EJOLT News
An analysis of 72 cases of environmental conflict in Colombia in the EJOLT database has been published by Prof. Mario A. Pérez Rincón of CINARA and Universidad del Valle, Cali. …
Success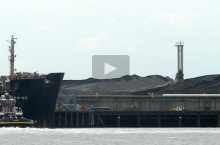 US Attorney declines to prosecute climate activists, instead promises to join them
In Bristol County, Massachusetts (US), a district Attorney declined to prosecute Climate Activists who peacefully resisted to climate disruption by anchoring their boat at a place where a ship was planning to unload coal. He cited climate change as a real threat and said he would join the Peoples March in New York. More on this inspirational story is here.
Resources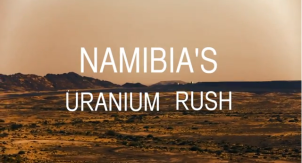 Namibia's Uranium Rush
Marta Conde, a PhD candidate at ICTA-UAB and coordinator of EJOLT's work on nuclear energy, investigates social movements and resistance to resource extraction - with a special focus on uranium mining expansion in Africa. Her documentary comes with a report on the Radiological impact of the Rössing Rio Tinto Uranium Mine and a Study on Low-level radiation of Rio Tinto's Rössing Uranium mine workers. Workers at Rössing-Rio Tinto mine are dying of illnesses they don't understand, the water of the Khan River is being polluted in this arid country and the tourism sector could be put in jeopardy if the uranium mining expansion goes ahead. There is not a structured social protest in Namibia regarding the uranium mining expansion. Several workers from Rössing Rio Tinto mine have complained about their illnesses and the Toopnar community is worried but the current chief is willing to talk to the mines, trying to bargain as much as possible for its people. The only active challenge to the mines is carried out by Earthlife Namibia and LaRRI, two local NGOs, who voiced some concerns during a 2008 campaign and now again through the EJOLT project reports. Watch the film.
---