Latest from the Blog
ICTA UAB has the pleasure of inviting you to the second edition of the summer school on degrowth offered by ICTA and Research & Degrowth, this year with environmental justice as …
We are here to stay! is a new LaMCA-EJOLT documentary where scholars, activists and people suffering environmental injustices provide their views and testimonies on environmental justice. LaMCA is the environmental …
EJOLT News
Dear EJOLT fan As we approach the end of the EJOLT project we like to introduce you to each other and look back to some of our highlights. There are 200.000 …
Success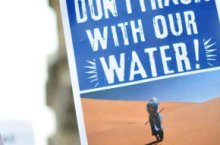 Algeria cancels fracking plans
Algeria cancels fracking plans until at least 2022, after fierce protests in the south of the country, for the first time ever targeting the hydrocarbons sector. Prime Minister Sallal was quoted saying "Between shale gas and water, the Algerian people will choose water". The global rush on fracking still brings misery, but the fracking madness also stirs new groups of people into action, creating new spaces of resistance.
Resources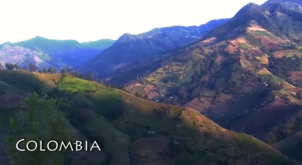 Environmental Justice documentary: "We are here to stay"
The video can be watched here
We are here to stay! is a new LaMCA-EJOLT documentary where scholars, activists and people suffering environmental injustices provide their views and testimonies on environmental justice. LaMCA is the environmental conflicts media house from the Autonomous University of Barcelona, who also produced the EJOLT documentary on the uranium rush in Namibia.
This new documentary shows small communities from Argentina, Colombia, Kenya, Mexico, the Tibetan plateau, and also big cities in Italy and Colombia. With very different forms of livelihood, the people explain how their everyday realities are threatened or have ceased to exist. In their stories we find common patterns of inequity in the use of local resources, lack of recognition of their viewpoints in decision making, lack of opportunities for participation and, to sum up, the impossibility of living according to their own wishes.
The EJOLT project (2011-15) has received funding from the European Union's Seventh Framework Programme for research, technological development and demonstration under grant agreement no 266642. The views and opinions expressed in the website and in all EJOLT publications and documentaries including the Atlas reflect the authors' view and the European Union is not liable for any use that may be made of the information contained therein.
---